HOW GROW TALL WORKS
Our human spinal column has a total of 33 bone segments know as vertebrae, these are held together by ligaments - "tough and fibrous tissue", only the lower 9 vertebrae are "Fused" into 2 immovable bones, the sacrum and coccyx, forming the back of the pelvis. So the remaining 24 vertebrae are permanently movable and will never be fused, These 24 vertebrae include 7 cervical "neck" - 12 thoracic "back of the chest" and 5 lumber "loin". Cartilaginous pads also known as discs are located in-between each of the remaining 24 vertebrae. The thickness of your discs determines the overall length of your spinal column thus determining your current height. There are a total of discs in all and their combined thickness accounts for a large percentage of your overall height, So because these discs are (non-fusible) cartilages, they will grow thicker under the stimulation of "Grow Tall" at any age! This is the principle behind "Grow Tall". "Grow Tall" is designed for Male and Females aged 13 and over YOU WILL gain between 1-6 inches in height whilst using "Grow Tall" and the younger you are and the longer you use "Grow Tall" the better your results will be!.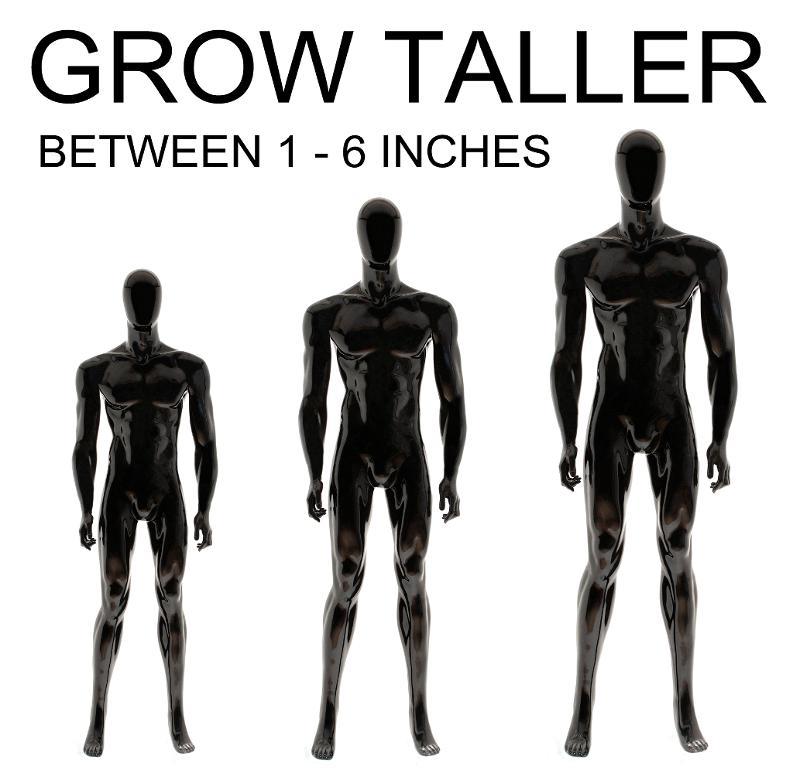 WHY OUR PRODUCTS? For countless generations man's ancestors from around the world have acquired invaluable knowledge and experience of mother nature's most powerful natural means for achieving positive effects on the human body. Our formulas are the result of this wisdom, refined and perfected by modern science and production methods. The finest and most powerful ingredients are brought together for you perfectly and in the most effective but safe form, potency and dosage.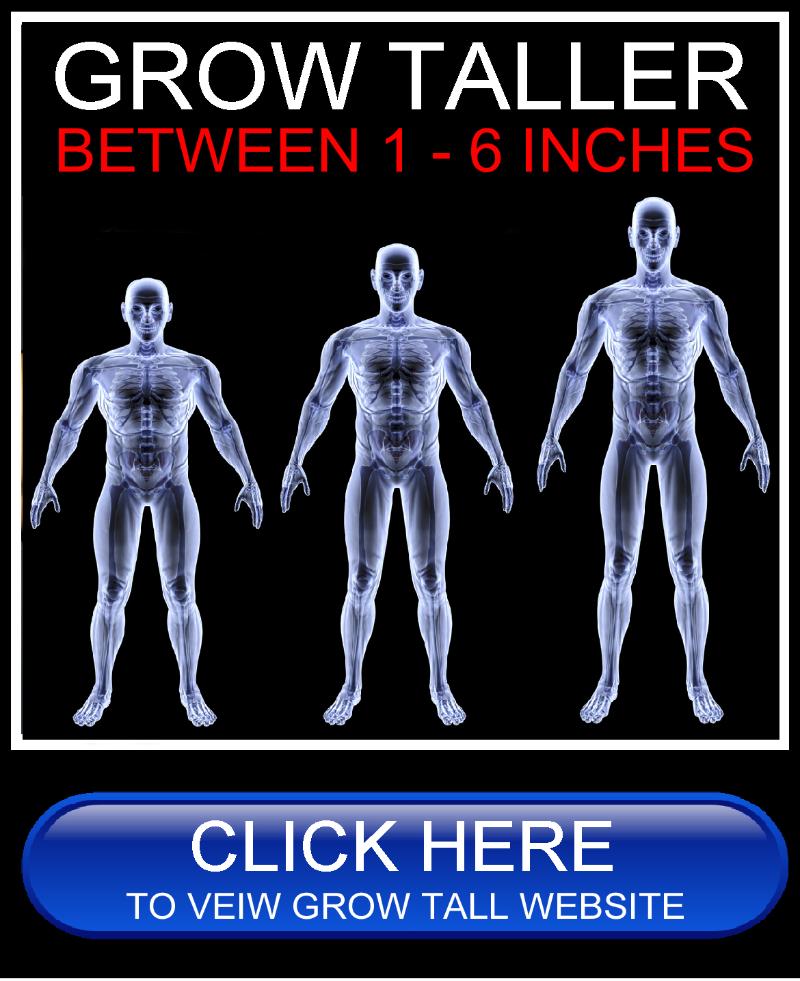 Copyright © 2010-2018 by Herbal Health Team, All rights reserved, This document may not be copied in part or full without express written permission from the publisher. All violations will be prosecuted to the fullest extent of the law.